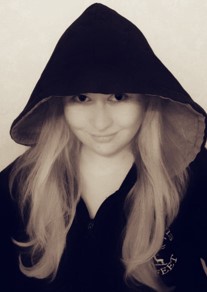 Emily, author of the acclaimed Ruins of Rytus epic fantasy series, began her professional writing career at the Aston Martin Lagonda headquarters in Gaydon, UK.
Noted for her complex world building skills in the Annual Self-Published eBook Awards, Emily has also received commendations and praise for the first book, Autonoma – Gate 13, in an exciting new series of sci-fi psychological adventure thrillers.
Professional Associations
Emily is a proud member of the Alliance of Independent Authors.
Who are ALLi? Here's an extract from their own website:
ALLi (The Alliance of Independent Authors) is a non-profit professional association for authors who self-publish. Our alliance offers connection and collaboration, advice and education, advocacy and representation to writers who want to self-publish well. Our motto is Working together to help each other. – WHAT IS ALLI? http://allianceindependentauthors.org/what-is-alli/
Books and eBook
Residuum of Ravenstone, part of the Ruins of Rytus series was published on the 4th May 2015. It is available in both eBook and Paperback format.
Autonoma – Gate 13, part of the A.M.I. records series is due to be released in both eBook and Paperback format in 2020.
Daughter to the Heir, a police thriller novella, is due for release in eBook format later in the same year.
Social Media
You can follow Emily here:
www.facebook.com/eReadingAuthor
www.twitter.com/ereadingauthor
www.instagram.com/ereadingauthor/
www.linkedin.com/in/ereadingauthor/
www.ereadingauthor.tumblr.com/