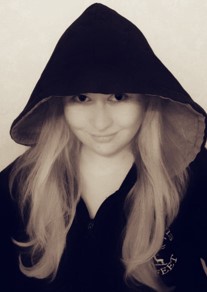 I can draw stick figures and cartoon dogs that look remotely recognisable. I can sketch a teddy bear using pastels so well that my grandfather almost realised what it was. The one thing that genuinely seemed to please people though were my stories and writing.
My career in writing really began on the forums and hobby sites of car clubs in my local area. I would write reviews of events and also my progress with my own vehicles. Often people would comment that they enjoyed reading it, which encouraged me to continue. In 2006 I started a car club for micro Japanese cars and authored the vast majority of articles on the site itself. I also wrote pieces for magazines and other websites. I typed up the specifications and technical information on many of the kei car vehicles, and through the guidance of a dear friend I was able to improve my grammar and technique. It took a lot of patience from my dear friend when I decided to make the leap to fiction.
Writing Experience
Over the last 15 years I have been writing reports for automotive clubs and websites. From relaying event information, to writing up the events of the day afterwards. From localised clubs, to national clubs to international clubs, I have been blessed with a large variety of opportunities. As well as technical sheets on vehicle information, professional workshop manuals for a prestigious British sports car manufacturer, club information, membership processes and magazine pieces; I have provided key facts and information for TV shows such as 'James May's cars of the people.' I've had a great network of friends supporting me every step of the way, and I am forever grateful for their kind words and encouragement. Without them, I would never have succeeded as I have.
Professional Associations
I am a member of the Alliance of Independent Authors, who are ALLi? Here's an extract from their own website:
ALLi (The Alliance of Independent Authors) is a non-profit professional association for authors who self-publish. Our alliance offers connection and collaboration, advice and education, advocacy and representation to writers who want to self-publish well. Our motto is Working together to help each other. – WHAT IS ALLI? http://allianceindependentauthors.org/what-is-alli/
Books and eBook
Residuum of Ravenstone, was published on my birthday! Wow, what a day that was. NB. to self, let's not do that again! It was a real pleasure to write, despite it's more darker moments (I hope that's not a reflection on my own desires and beliefs), but also gave me a fantastic opportunity to be a better writer. True I had written for the car clubs, magazines and websites, but they were short bursts of information, phrased humorously and with a family friendly vibe. A novel, all of my own? Did I really think that would be possible?
Seeing my best friend well-up over the fate of one of the characters (I won't say who for fear of the spoiler alert brigade hehe), was both a proud moment and a guilty one. I felt so proud that I had created something she cared so much about, but then felt rather guilty that her eyes were red and ready to burst into tears. When she handed the proof back though, her words will always stay with me; whenever I feel down or inadequate I will remember; "I cannot wait to read book 2."
Hobbies and Interests
My second biggest passion has to be my cars. I see them more as mechanical children, that I can lock away in a garage for 6 months of the year without fear of Social Services knocking on the door. I not only collect abandoned and unloved cars, but, together with my husband, we restore and rebuild them. Our latest triumph (well, a Mazda, not a Triumph), was our Mazda Autozam Carol. The eBay advert said she needed a wash and a head gasket change. So we collected a trailer, and made our way to the other side of London. When we got there our hearts sank. There she was, in a ditch, with weeds growing through her wheels and panel gaps.
She electrocuted us, she burnt us, she tried to set us on fire, she cut us, and she ran me over, but we never gave up! We rebuilt her engine, only to find it was so badly warped it could not seal, so replaced it with a Suzuki Cappuccino engine (same block, different head). We worked through the night on many occasions fabricating brackets, joints, and connectors. Making bits fit that didn't want to fit, and praising the gods when she finally fired into life. I re-trimmed her interior and made new seats for her. She's not quite finished yet though (are project cars ever finished?), but once she has her new paint job she'll be as good as new.